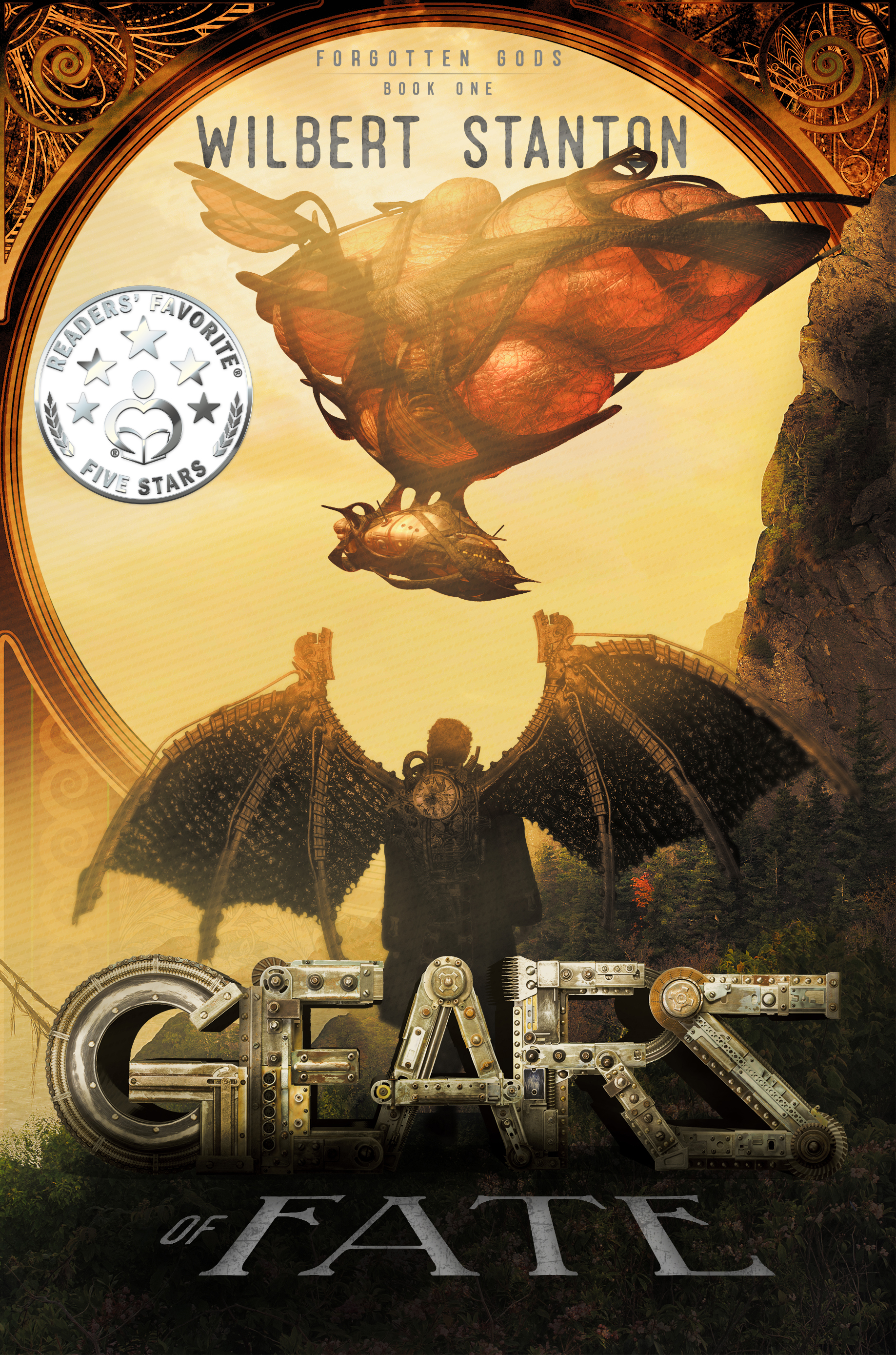 Centuries have passed since the Fey conquered Earth, forcing mankind and gods alike to flee to the sky city Olympus. Forgotten gods walk amongst man, lost and powerless. Little do they suspect a second Fey war looms, and an unlikely duo will set in motion the gears of fate.

Zak Walker is a fringe rat living in the slums who would do anything to protect his sister, Alice. His neglectful father threatens to consign him to a life away from home on an airship, but he yearns for his life to mean something more than drudgery.

Princess Seneca Rose is the last surviving member of the Seelie royals. They tried to establish peace with mankind, but fell to the forces of Queen Mob and the Unseelie Court. Fleeing for her life, Seneca arrives on Olympus in hopes of uniting the forgotten gods against the oncoming Fey.

Zak couldn't care less about the fate of Olympus, until faeries kidnap Alice. He doesn't believe Seneca's stories of faeries or gods, but soon has no choice but to accept their lives are intertwined. All his life, he's dreamed of something more. If he cannot face the dangers that await down on Earth, the gods, mankind, and his sister Alice are all doomed.
New York City, 2025: Everything is changed. The city that never sleeps is now a land of death and decay. A rampant virus has taken over and the survivors have become carriers, quarantined from the rest of the world.

Twist and Dodger grew up in the streets, the sewers and underground tunnels - their playground. They aren't heroes. They just like attention; and stealing meds from the rich and giving them to the poor is their golden ticket.

On their latest raid, they unknowingly steal a cure that puts them square between the ailing Emperor of Manhattan and the war hungry Governor of Brooklyn and forces them on a quest into the darkest shadows of their putrefying world.
It's time... for time! Embark on a literary journey through the ages with Curiosity Quills Press in our latest, greatest, and BIGGEST annual anthology yet. Filled with short stories by greats the likes of Piers Anthony, J.R. Rain, Richard Roberts, Scott Nicholson, Tony Healey, and more, Chronology will send your imagination down unexplored tunnels of history, from the earliest days to a far-flung future.

Featuring Wilbert Stanton's psychological horror "The Room Below," a chilling tale told through the eyes of a suicidal patient placed in a psych ward where patients seem to vanish and a secret room below holds a dark secret.
The Actuator: Borderlands Anthology
When the Actuator breaks the earth into a patchwork of altered realities, the remaining Machine Monks begin looking for the Keys to put it back. In the meantime, everyone in the world has been transformed without knowing why. This collection tells about some of the people struggling to deal with the change.


Featuring the short "Forever Young," in which Wilbert Stanton explores the fate of an old man who finds himself young again, after paying his life's savings to gain admission into an exclusive realm.

A collection of short stories set in the Divergent Fate's universe, encompassing cyberpunk, post-apocalyptic, and neo-feudal Japan.
Featuring Wilbert Stanton's Prophet's Wake follows Cassie Black, a hardened escaped con chasing a hail-Mary payday into the Badlands. Betrayal leaves her at a crossroads between greed, revenge, and a change of heart.